Light Plot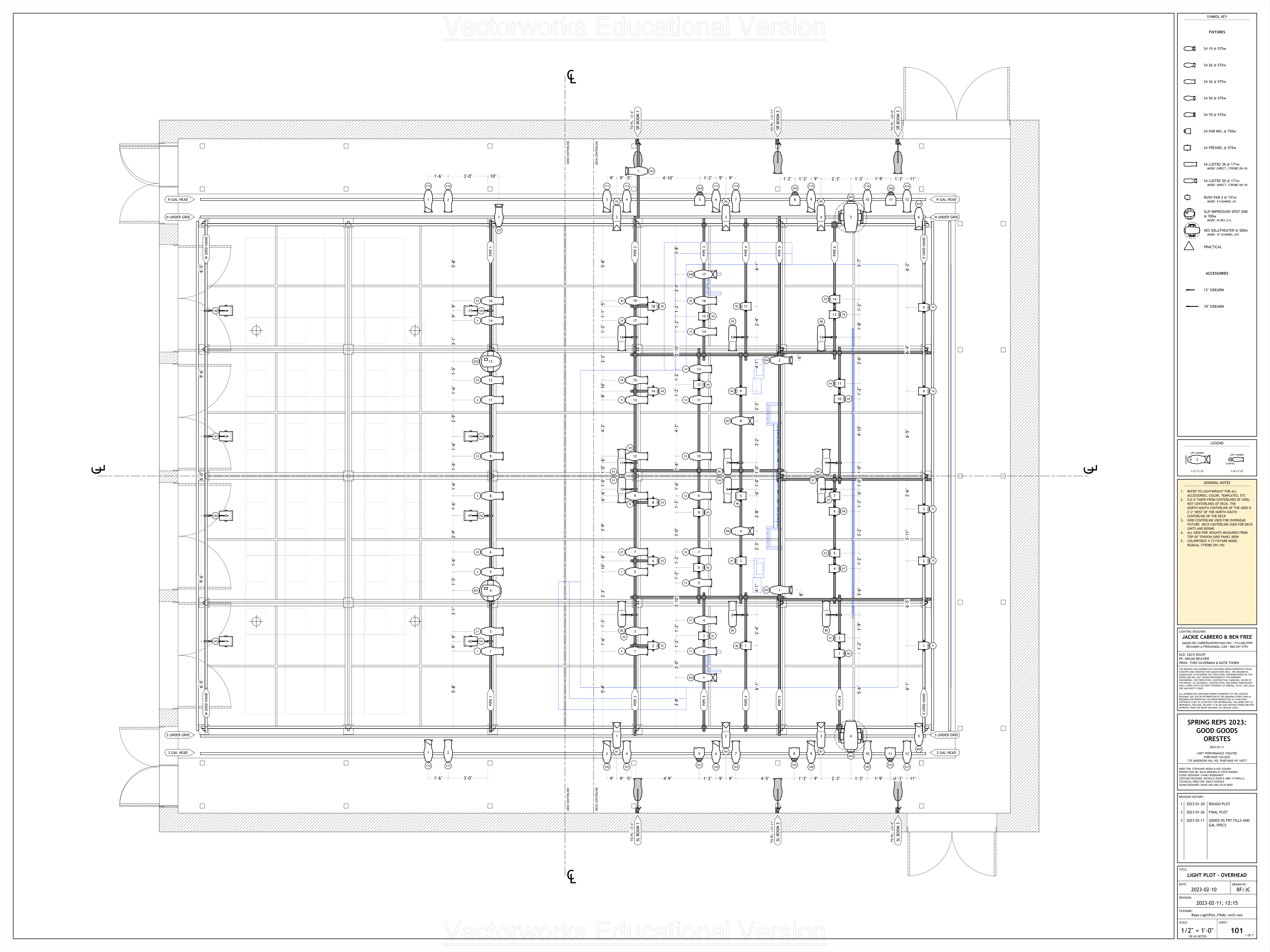 Set Electrics Drafting
The light bulbs installed in the Orestes archway were in the works from one of my first conversations with the scenic designer. The scenic final drafting left a lot of the details of the bulb arrangement up to me. My original design involved 24 bulbs equally spaced about the arch, with 3 randomly distributed circuits. All of the bulbs were to be 60w (or equivalent). However, a limited budget meant I had to decrease the number of bulbs, landing at 18. I also fully leaned into the idea that the bulbs were meant to look patchwork, like someone replaced them with whatever was on hand when they burnt out. That led me to spec 3 different types of bulbs—a 60w clear bulb, 60w frosted, and 25w frosted.
From a drafting perspective, drafting the archway in 3D allowed me to better visualize the bulb spacing, and the visual impact of how much the bulbs were revealed. Tracking revisions in a clear manner was important for this project, as I issued and re-issued this drawing several times to both my electrics team, and the technical director and their team.
Click here to see production photos of Orestes, including the archway.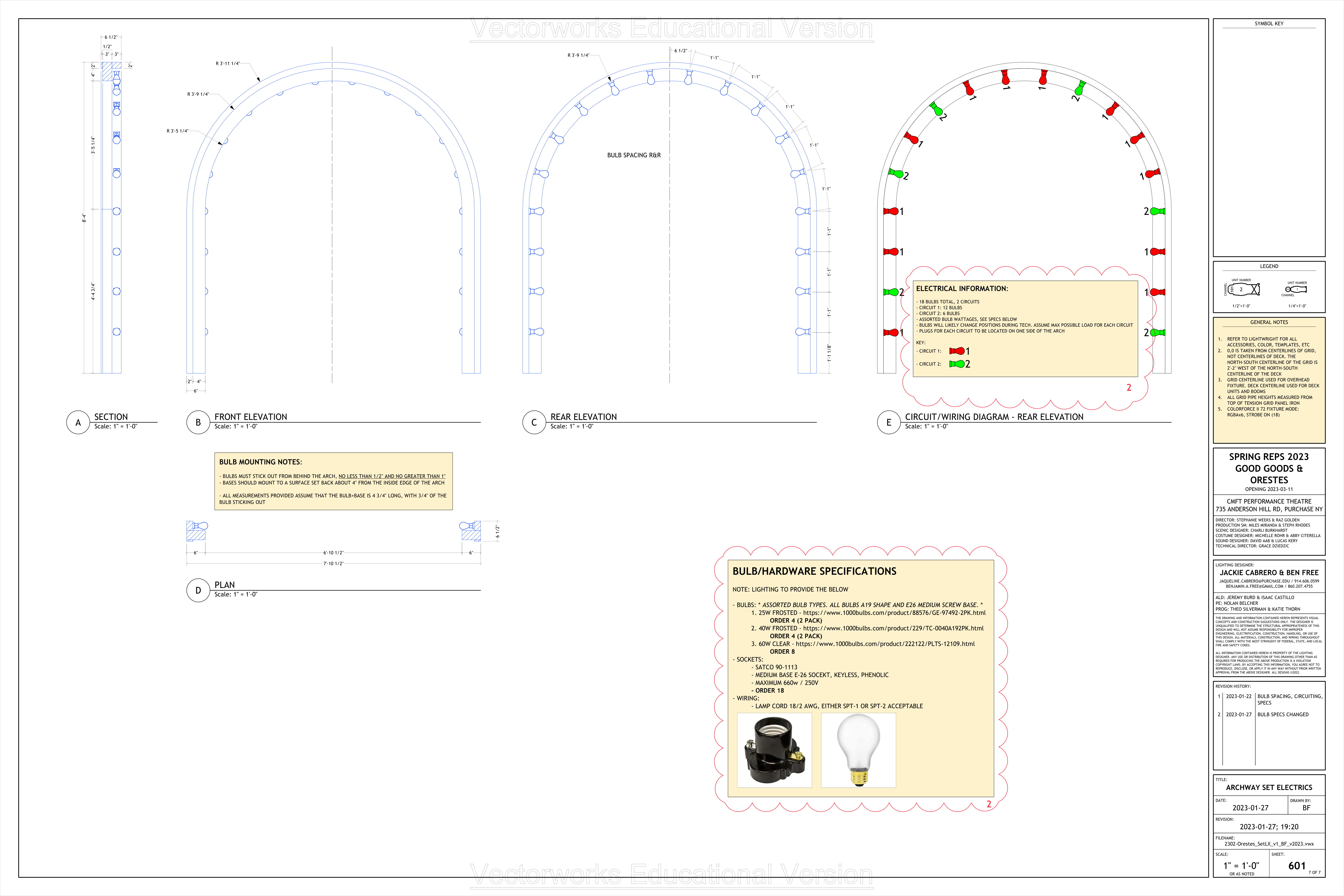 Production Credits
Director – Raz Golden
Composer – Andrew Alford
Production Stage Manager – Stephanie Rhodes
Scenic Designer – Charli Burkhardt
Costume Designer – Abby Citarella
Sound Designer – Lucas Kery
Technical Director – Grace Dziedzic
Lighting Credits
Lighting Designer – Ben Free
Assistant Lighting Designer – Zachary Dulny
Production Electrician – Nolan Belcher
Programmer – Katie Thorn
Deck Electricians – Andrew Theiss, Victor Marsh
Additional Production Information
Company – Purchase Repertory Theatre
Venue – Performance Theatre, Center for Media, Film and Theatre, Purchase College, SUNY